Big Money for $mall Groups
With noted Fundraiser: Andy Robinson
Friday, March 31, 2017
9am - 4pm
 

(Randall Center, U/Maine, Augusta)
For 35 years Andy has worked with a variety of nonprofits as a fundraiser, facilitator, trainer, and community organizer. Andy has provided support to thousands of nonprofit staff and volunteer leaders in 47 U.S. states and Canada, and specialized in the needs of those working for human rights, social justice, artistic expression, environmental conservation, and community development.
Topics to be covered in this day-long workshop include:
* Memberships/donations
* Getting board members involved in fundraising
* Grants
* Events
* Larger gifts
* Making money with income-generating activities
Cost for this event is on a sliding scale basis. Suggested donation structure:
For those attending on behalf of their organization:
Organizational budget                        Range of costs to attend
$0-$50,000                                      $25-40
$50,000-249,000                             $30-60
$250,000-$1,000,000                      $50-100
Above $1,000,000                           $75-$125
Individuals with no organizational affiliation based on yearly income
         $0-25,000                                           $25-40
         $25,000-99,000                                  $30-60
         $100,000 and above                           $50-125
**PLEASE NOTE: As of March 15, 2017 registration is now on *Waiting List Only* status as we've reached registration capacity. Feel free to put yourself on our waiting list by registering, but don't show up or pay the event fee unless you've heard back from us that someone has canceled and you can have their spot. Sorry for any inconvenience!
Click here to get on the waiting list now!
To learn more about Andy Robinson visit: andyrobinsononline.com
FMI, Email This email address is being protected from spambots. You need JavaScript enabled to view it. or This email address is being protected from spambots. You need JavaScript enabled to view it. 
♦♦♦♦♦♦♦♦♦♦♦♦♦♦♦♦♦♦
 

~SAVE THE DATE~
17th Annual Youth Activism Gathering (YAG)
Saturday, April 15 - Monday, April 17, 2017
(Pine Tree Camp, Rome, ME - Belgrade Lakes area)
 
What is theYAG?
*A three day gathering of youth organizers, activists, and politically conscious young people who come together every year to teach each other about organizing, activism, and social change.
*Workshops, music, great food, and more. 
*A safe environment for people of all races, ages, genders, sexes, classes, etc. to come together to explore important issues and take action on them.
*A fun way to meet new people & learn new things!
FMI, to register, or to offer a workshop: Email This email address is being protected from spambots. You need JavaScript enabled to view it. or This email address is being protected from spambots. You need JavaScript enabled to view it.;This email address is being protected from spambots. You need JavaScript enabled to view it.or visit: www.maineyag.org
♦♦♦♦♦♦♦♦♦♦♦♦♦♦♦♦♦♦
Current Project Highlights
 

Changing Maine Directory
Maine's grassroots resource for non-profits and change agents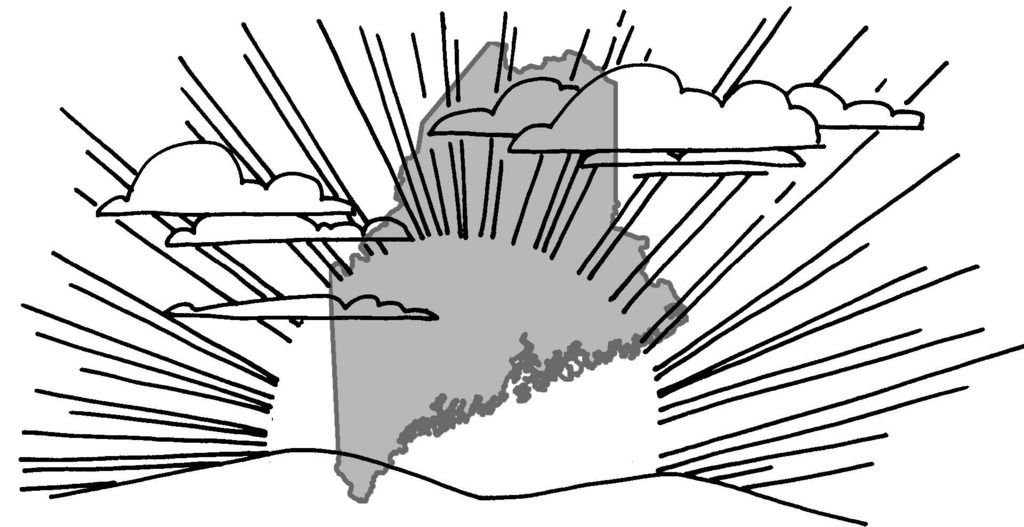 Visit the Changing Maine Directory (CMD) to see an extensive list of non-profit organizations and grassroots groups working to make Maine a healthier, more just, more peaceful place. Each listing includes detailed descriptions and the most up-to-date contact information for over 1,500 non-profit, grassroots, progressive, social change and social service organizations throughout Maine. Previously called the Maine Alternative Yellow & Green Pages, since 1986 ROSC has continuously worked to keep this directory's entries current, accurate and relevant to help empower folx looking to create positive, meaningful social change.
♦♦♦♦♦♦♦♦♦♦♦♦♦♦♦♦♦♦
Down to Earth Climate Justice Storytelling Project
ROSC is a proud fiscal sponsor of Andy Burt's Down to Earth Climate Justice Storytelling Project, which is capturing stories on film that can connect people everywhere to the growing climate justice movement. The film will be the centerpiece of a larger project meant to inspire, motivate, and move people to act on climate in their own communities. Some of the plans of this project include:
The creation of a journaling workbook that draws from the filmed stories and may guide people into deeper personal and community commitment to climate and social justice activism

A four-week experience that includes four workshops featuring the film, invited guest activists, visioning exercises, and time for sharing workshop participants' own stories arising out of daily journaling in the workbook guide.

A virtual workshop experience similar to the one described above.

A two-hour workshop including the film and time for reflection on filmed stories that spoke to audience members.

A handout with opportunities for further reflection and action steps and resources.  
 To help contribute to the project, please click here.